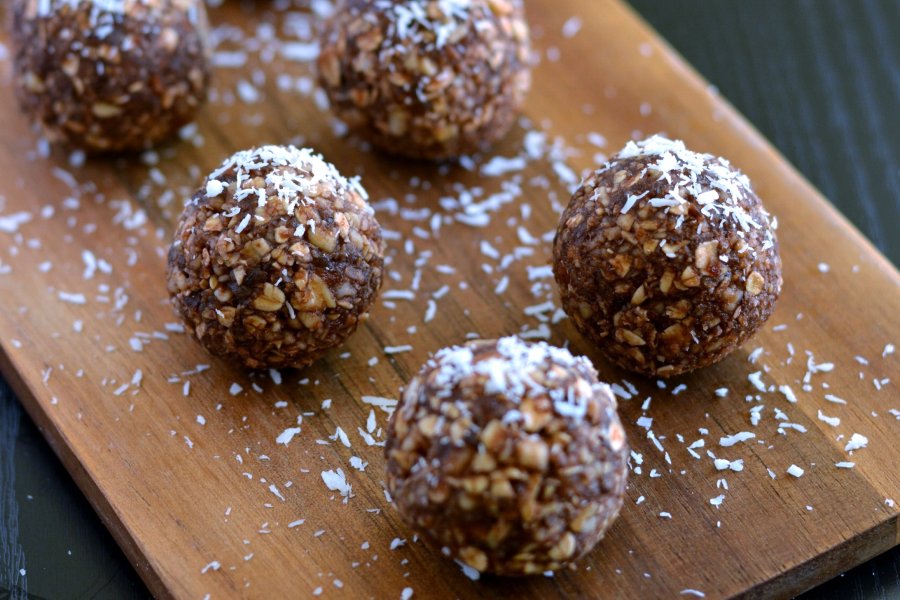 These Bliss Balls are really easy to make. All you need a food processor and a bit of time!
Ingredients
12 Medjool dates
1 cup LSA (Linseeds, Sunflower seeds and Almonds)
1/2 cup shredded coconut
1/3 cup coconut oil
1/3 cup cacao powder
1 tablespoon chia seeds
Method
Soak dates in water for 1 hour. Drain the water and discard seeds.
Use a food processor to blend the dates, LSA, shredded coconut, coconut oil, cacao powder and chia seeds until the mixture comes together.
Roll mixture into balls and eat!
Optional: coat rolled balls in coconut / cacao powder / cacao nibs.