Get to know the Instructors - Jacqui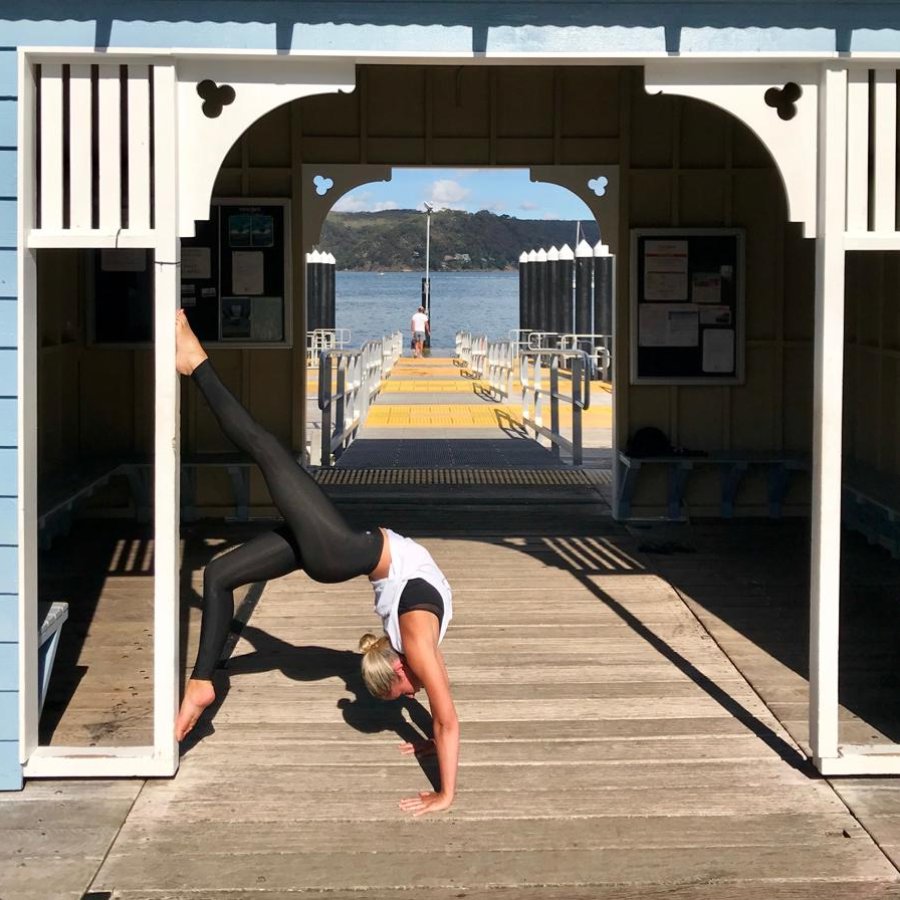 Our lovely Jacqui teaches fun classes full of yoga jokes to lighten the mood. Find out more about her and where she gets her inspiration for yoga jokes from below.
A little taste of you:
I'm an early morning person, love a comedy show or trivia night, inspired by TedX and motivational speakers, enjoy fishing and cruising around in a boat on Sydney Harbour.
Favourite pose and why:
Viparita Karani (Legs up the wall) - my little stress reliever, accessible pretty much anywhere, very restorative and great for circulation.
Other talents besides teaching yoga:
Picking good restaurants and ordering from the menu; planning holidays - I probably research way too much!
What you're doing when you're not at yoga:
I'm probably still talking about it, eating an over-catered for picnic, trying a new restaurant, getting as much sun as possible or catching up on Home and Away.
Favourite dog breed:
Cavoodles - they're like cute little teddy bears.
If you could choose a superpower:
Superhuman Intelligence - I love learning new things and problem solving.
Guilty pleasure:
Messina Gelato.