Get to know the Instructors – Morgane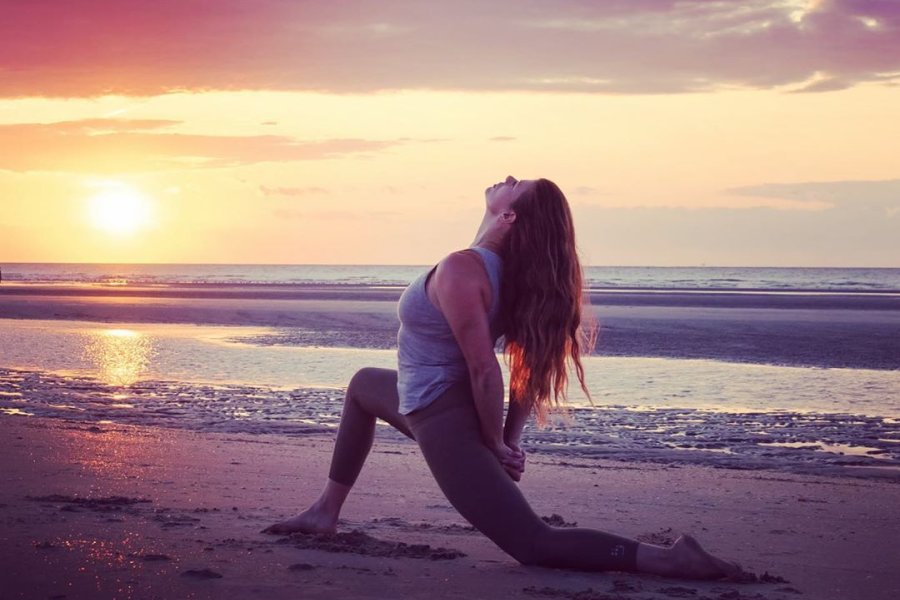 Our lovely Morgane is passionate about all aspects of yoga including mantra - have you heard her angelic voice when she leads kirtan with her harmonium? Coming from a foodie family (her brother is one of the top chefs in Singapore with a 2 Michelin star restaurant), she is also passionate about food and loves cheese, bread and fresh pasta! Find out more about her below:
Hometown:
Liege, Belgium
What to expect from a class with you:
A full spectrum practice with a balance between challenge and fun, focused on the journey and not the outcome of nailing a pose.
Favourite pose and why:
Too many! But at the moment I'm loving expanding in back bends and arm balances.
Favourite quote:
Again too many, but I love Brene Brown's work.
What you're doing when you're not at yoga:
I am a beach girl, the ocean is my happy place. Other than that, eating/cooking, and reading.
Favourite dog breed:
My parents have 2 Scottish Weathen terriers, they are adorable!