Get to know the Instructors – Rachel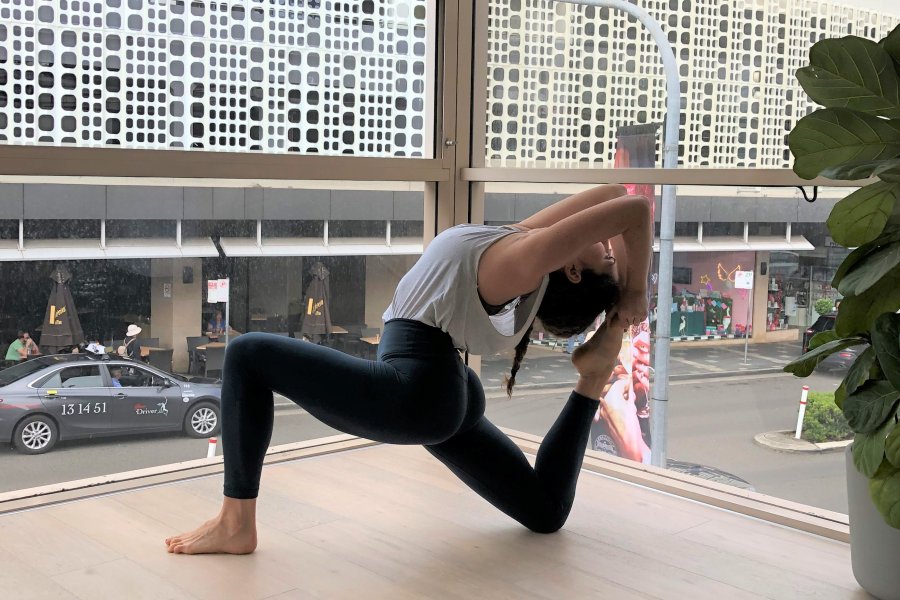 Our lovely Rachel loves the ocean, yoga (obviously), indoor plants, red wine, La France, sunrises and sunsets, and spending time in cafes consuming the Good Weekend. Find out more about her below:
Hometown:
Sydney, but I grew up in Hong Kong.
Why you became a yoga teacher:
As soon as I started practicing yoga regularly, I noticed the profound impact it had on every aspect of my life. I started to understand the ins and out of my mind and body, make better decisions, have a better handle on challenging situations, and was generally a happier, more present person.
I wanted to share what yoga gave me with anyone and everyone. And so, I started to teach.
Favourite pose and why:
Trikonasana, triangle pose. This pose is SO understated. I love its subtle complexity, and how the tiniest adjustments can a radical impact. Plus, that side body stretch is so juicy!
Other talents besides teaching yoga:
Je peux parler un peu de Français. I'm also an avid green thumb.
Favourite dog breed:
Kelpie.
If you could choose a superpower:
Breathing underwater. Or the ability to know all the languages.
Guilty pleasure:
I don't feel guilty about it, but dark chocolate & sea salt.