Get to know the Instructors – Victoria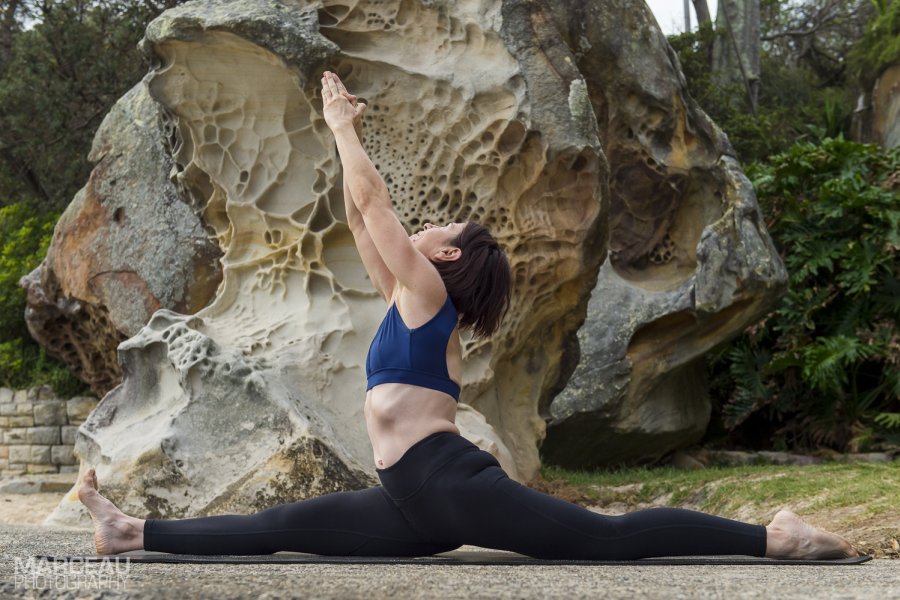 Our lovely Victoria was born in Ukraine and raised in the USA. However, having lived in Australia for over 27 years, she calls herself a Sydney girl through and through. Together with her husband, they have 3 sons and 3 dogs so she loves a loud house, full of laughter and the sounds of joyful living! Find out more about her and her other talents below.
What to expect from a class with you:
Lots of flow – the opportunity to connect to yourself in a deeper way, to lose the superfluous and find the meaningful within – and of course lots of sweat and fun!
Favourite pose and why:
I love Trikonasana – to me it is a magic pose that creates beautiful lines in the body literally becoming a geometrical figure with long limbs and spine.
Other talents besides teaching yoga:
I am a Health/Wellness/ Life Coach, Clinical Hypnotherapist, ex Personal Trainer and can hold my own in a boxing or Muay Thai (Thai Kickboxing) match.
What you're doing when you're not at yoga:
Apart from hanging around with my kids and walking my dogs around the Eastern suburbs, I love a good strength/sweat session at the gym. Absolutely love going to the movies and you will always find me either listening to audio books or podcasts everywhere I go.
Favourite Quote:
People will forget what you said, people will forget what you did, but people will never forget how you made them feel - Maya Angelou
Favourite dog breed:
Don't make me choose! Currently, my heart belongs to my Blue Staffy, Lola.
Guilty pleasure:
Dark chocolate and strong coffee – together preferably and in large quantities!