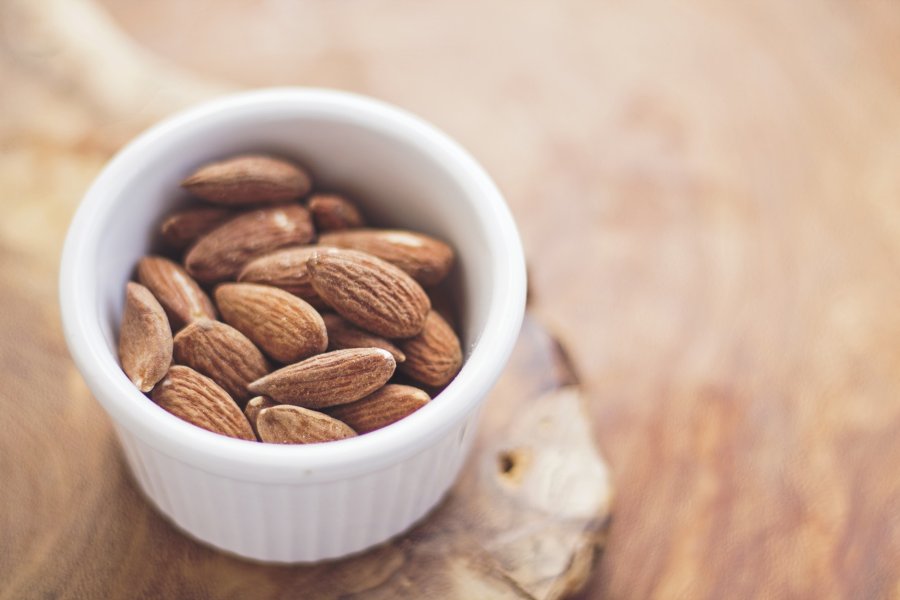 Yoga shouldn't be done after a heavy meal. But what if you need something before class just so your stomach doesn't make weird noises during savasana? Cue healthy snacks to maintain energy levels and even contribute essential nutrients. Snacks that don't take more than a few minutes to prepare too, because let's face it – if it takes longer than the chocolate mug cake, you know what happens….
Nuts
The ideal nutritious snack. Nuts contain the perfect balance of healthy fat, protein and fiber and are perfect when you're on the go. Almonds in particular, have 9 essential nutrients, are high in heart-healthy monounsaturated fat and have beneficial effects on blood sugar control.
Greek Yogurt
In addition to being a great source of calcium and potassium, Greek yogurt is also high in protein. Many yogurts are made using "good bacteria," which is great for your digestive tract.
Berries
One of the best sources of antioxidants around. Try consuming a mixture of different-coloured berries.
Kale Chips
Ok so this take a while to prepare but can be kept in an air-tight container (if you don't finish it all straight from the oven). Kale is incredibly healthy. It's loaded with fiber and antioxidants like quercetin and kaempferol which decrease blood pressure and may reduce the risk of colon cancer. A 1-cup serving of raw kale provides more than 100% of the RDI for vitamins A, C and K. Try our favourite recipe from Angela.
Dark Chocolate
A rich and satisfying snack loaded with flavanols that may lower blood pressure and reduce heart disease risk (ensure the chocolate contains at least 70% cocoa solids).
Fruit
Fruits are packed with vitamins and minerals, and are full of natural sweetness. They are also a great source of antioxidants needed for a stronger immune system and a better performance at work. Pack a banana in your bag every day!
Chia Seed Pudding
Chia seeds are loaded with fiber and can be included in all types of diets, including vegan and ketogenic diets. Although they don't have much flavour, they are very high in antioxidants that help reduce inflammation and improve heart health. Make these the night before for a quick grab in the morning.
Hard-Boiled Eggs
An excellent source of protein, eggs will satisfy hunger and stabilize blood sugars. They also contain vitamin K2 and B12. But avoid eating your hard-boiled egg at your desk in an open plan office...
Edamame
Edamame beans are immature soybeans in the pod. While Edamame only contains around 12% protein, it is a quality protein source, providing all the essential amino acids. It is rich in healthy fiber, antioxidants and vitamin K. It also measures very low on the glycemic index, making it suitable for people with type 2 diabetes, as well as those who follow a low-carb diet. Try it steamed with some chilli salt!
Spicy Avocado
Everyone loves avocados. They are high in fiber, potassium, magnesium and monounsaturated fat. Try sprinkling half an avocado with salt and a dash of cayenne pepper to provide some kick.
Protein Bar
Be careful with these! Some protein bars are packed with calories. Check the ingredients and make sure the one you pick fewer than 200 calories and not too much sugar.
Smoothies
Eating your fruits and veggies is way better when they taste like dessert. Try blending 1 cup of spinach with 1 cup frozen banana, 0.5 cup frozen mango and 1 cup almond milk. Boost it with protein powder, chia seeds or cacao nibs.
What do you like to snack on? Let us know.