Interview with 28 day Summer Challenger Dawn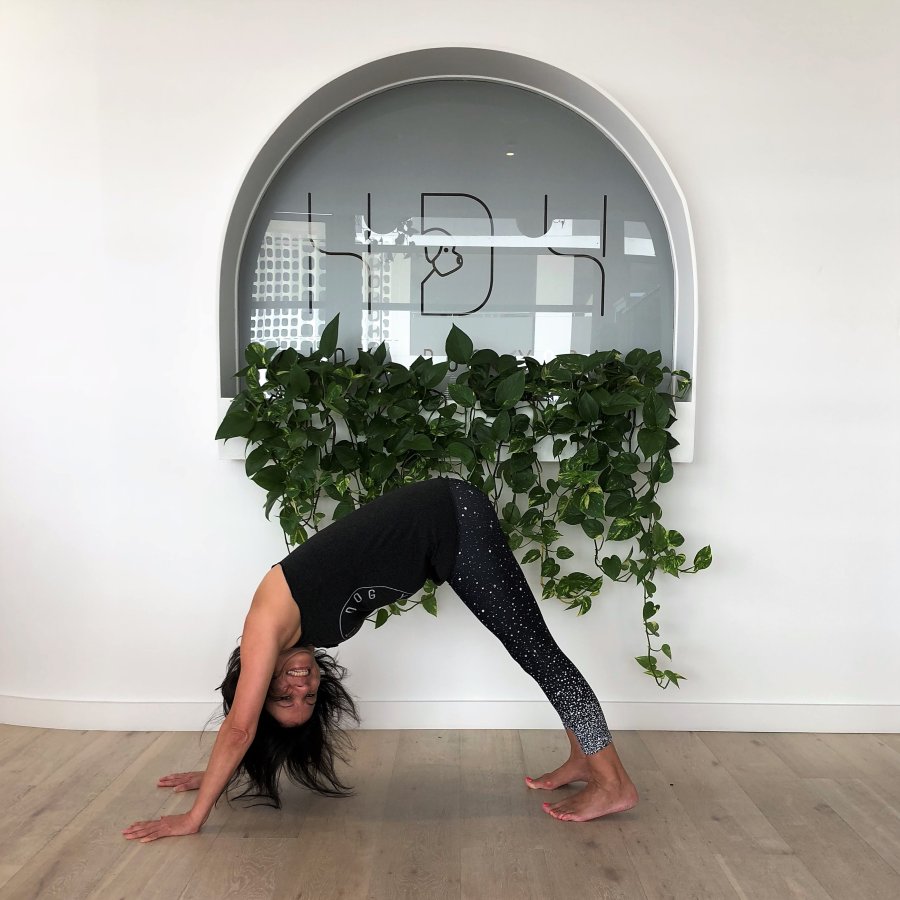 In February, we held our inaugural challenge – 28 classes in 28 days. There was an overwhelming response from the community. More participants signed up than we had space on the challenge board! We had 2 special workshops and a Celebration Flow to wrap up the challenge. Including a goodie bag filled to the brim by our generous sponsors: About Life, Spring Retreat, Alter Eco, Stamina State, Hello Hair, Jak Organics and Nimble Activewear.
We caught up with Dawn, one of our loyal members who joined us when we opened our doors in October last year, to find out how she felt after the challenge…
What motivated you to sign up for the challenge?
My love of yoga and the idea that maybe I could complete the challenge.
What was the hardest aspect of the challenge?
Just after the first week when I felt very tired and my body was aching but I never wanted to give up and going to the studio motivated me more.
What did you most enjoy?
Being part of a group, seeing everyone else at the studio who were also taking part. Pushing myself to complete the challenge.
Reflecting on the results - physical, mental, emotional, or spiritual, did you achieve what you were hoping to at the outset?
Yes and no. I thought I would be more advanced physically but spiritually I was very content.
Could you please share any tips to help a yoga challenge virgin get through it?
Keep going it's absolutely worth it - there are no down sides to it at all!
Thank you so much for sharing your experience Dawn – your positive attitude did not just keep you going, it gave all of us doing the challenge that extra bit of motivation! Keep smiling, we love seeing a little cheeky face popping out in your downward facing dog!